2022-11-29
Top 7 best cocktail pubs in Phnom Penh that linger long after the last drop
When the night falls, there is always a place for lost souls in Phnom Penh city; even if you are confused about where the turns will take you, we believe that your feet will always take you to where you truly belong. There are numerous options for a night out in Phnom Penh, with more added yearly. This includes pubs and exciting nightlife establishments. We've compiled a list of the 7 best pubs in Phnom Penh for you to experience the fresh local herbs and ingredients combined to create truly unique and delicious concoctions that linger long after the last drop to fulfill your soul.
Learn more: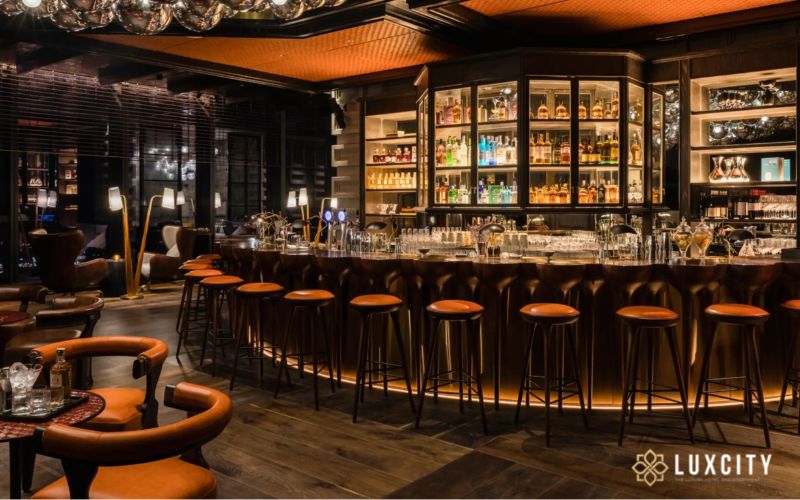 What is a Pub?
Pub is an establishment specializing in wine, cocktails, wide ranges of beer, and especially, food. Bars are basically places where people can go to drink alcoholic beverages. The main purpose of bars is to provide you with every type of alcohol you could want. While it is a specialised industry, it also limits the types of customers you can serve.
Pubs, on the other hand, are modernised versions of the public houses that have existed in Europe since the Middle Ages. They serve alcohol as well, but it is served alongside food. Pubs are essentially a cross between a bar and a restaurant. As a result, the emphasis on food quality and variety is just as important as the emphasis on drinks.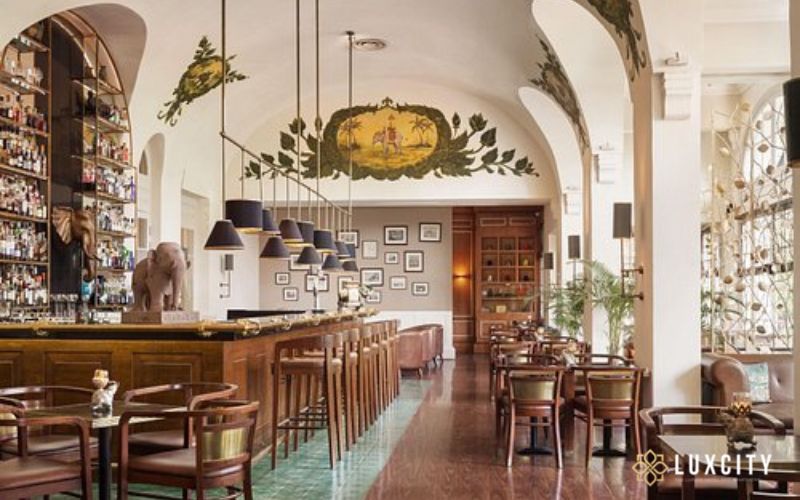 Cambodian Pub Culture
In Cambodia, drinking has traditionally been associated with masculinity and social status. For the middle and lower classes, communal drinking is about strengthening social bonds (primarily with beer) or unwinding from life's difficulties (mainly traditional palm, rice, or herbal wine in rural areas and cheap whiskey or brandies in urban areas). It is about expressing wealth and power for the upper classes through strong, expensive international spirits (mainly whiskey & cognac). While women's drinking has become more socially acceptable, some boundaries remain. Drinking alcoholic beverages or going out with male friends or colleagues, for example, is still frowned upon. These drinking customs have generally persisted to the present day.
Cocktail culture is becoming increasingly popular among Cambodian youths, upending the binary world of beer vs whiskey and communal blue-collar drinking vs. showcasing status. It's a diverse, creative world full of opportunities. It's vibrant, flavorful, and welcoming to people of any gender, social status, or community. Furthermore, cocktail venues are not enclosed spaces like KTV rooms or standard beer garden tables. They encourage interactions outside your group of friends in a relaxed and comfortable setting.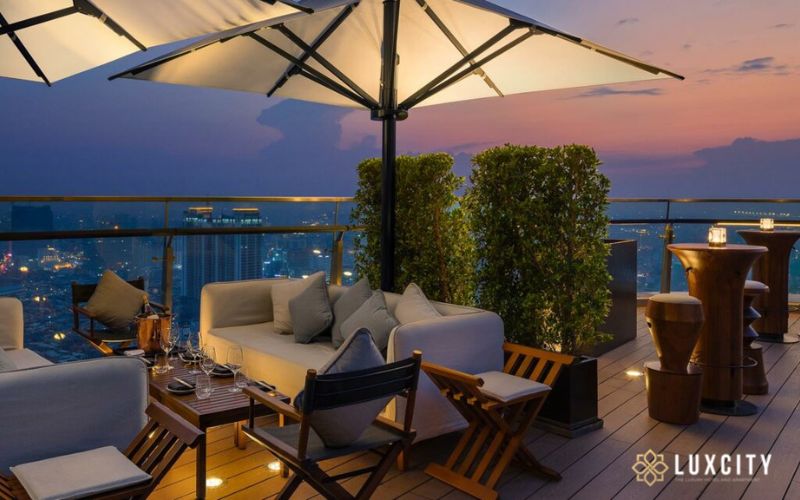 7 Best Pubs in Phnom Penh Having Cocktails that Make You Linger Long After The Last Drop
Sora
The highest sky bar in Phnom Penh, Sora perches on a cantilevered terrace on level 37 with an expansive vista of the Cambodian capital as its lofty spectacle. This high-energy bar and lounge with both indoor and outdoor areas showcases more than 20 specially curated cocktails, blended and infused with local ingredients. Sora also offers a sophisticated whisky library with 80 international selections and a cigar lounge.
Elephant Bar
A visit to Phnom Penh is not complete without a visit to the famous Elephant Bar, an institution in the city where the famous Raffles afternoon tea is served. The bar has a full range of wines, beers, and spirits, including one of Asia's largest selections of gin, with over 30 different gins. Our signature cocktail is the Femme Fatale, first concocted for Jacqueline Kennedy during her visit to Cambodia in 1967. The bar offers comfortable leather couches, restaurant seating, and seats at the bar. You can also relax in the lounge seats on the balcony overlooking the lush tropical Elephant Bar garden.
The Big Easy Phnom Penh
The hugely popular The Big Easy in Sihanoukville has now opened its doors in Phnom Penh. With the same great menu alongside our popular bar with Live music and Live sport, we're sure not to disappoint. All of our dorms are A/C with queen size beds, privacy curtains, wifi, and plug-in outlets. Our friendly staffs are happy to help organize all tours, transportation, and visas.
Le Boutier
Named after our family, residents of the 308/Bassac Lane area during Cambodia's "Golden Age", Le Boutier hopes to rekindle the energy and spirit of that celebrated era by once again embracing the fusion of Khmer culture and Western trends. Our goal at Le Boutier is to provide superior hospitality and tailor-made cocktails for every guest. Please inquire about any ingredients you may not be familiar with. Providing we have the ability, we will gladly serve anything from a refreshing vodka soda to a Cambodia beer to a 50's style martini. We aim for each guest to be satisfied, whether they are looking for something adventurous or happy to go with their usual favorite drink.
Zeppelin Cafe
This is an actual after-hours bar. This is the place other bar owners go to when their bar closes. The vibes here are old-school, and it's pretty relaxed and stale. Go here only if you want to sit at the bar, order a cocktail, eat some food, and listen to 60s, 70s, and 80s rock.
Lobby Lounge
You can also place music requests. It's the calmest place you'll find at night in Phnom Penh.
A part of the Intercontinental hotel and resorts, Lobby Lounge has the best wine and cheese in the city. It will give you a classy and affluent experience with a truly profound collection of cocktails and food. Whether you need a morning coffee for your hangover or a late yet leisurely night out, it is there for you. The bar is slightly expensive, but its wide menu and lounge facilities definitely make up for it.
Sharky's Bar and Restaurant
This place is one of the oldest retreats in the city. It has a rowdy and vociferous vibe during the night that is ideal for anyone who likes it. It is set in an upstairs room with balcony seating, harmonious music, and a pool table. They have a live band on the weekends that plays music on request. This bar is quite popular among everyone because you'll forget to check the time once you cross the threshold. They have food ranging from burgers to Thai food to Tex-Mex and love-in-your-tummy dinners.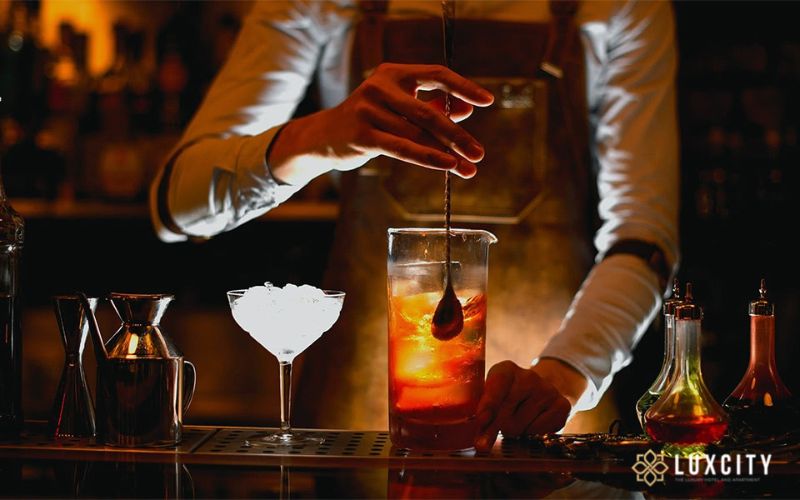 The festivities begin at sundown, and Phnom Penh's pubs are ideal for watching the sunset or partying the night away. Here above is the collection of the best pubs in Phnom Penh that serve fresh local ingredients combined with modern and Western vibes to create truly unique and delicious concoctions that linger long after the last drop to fulfill your soul. However, most pubs in and around the city have happy hours, so check the times to stretch your travel budget while still having fun. And while you're here, take a look at some more travel tips and fascinating activities that you won't want to miss that we've compiled for you.