2022-11-17
Top 7 best-bang-for-your-bucks AirBnB rentals in Phnom Penh
We understand your frustration when you want to book a nice city break or a nice rural break somewhere new, exciting, and different, but all the best hotels are fully booked. This is where Airbnb comes in handy! It's a popular lodging service that allows people to rent out their spare rooms or homes to travellers. Instead of staying in a traditional hotel, you could stay in someone else's home (or room). There are numerous reasons to believe that booking with Airbnb is better than booking with a busy hotel. And in this short article, we'll explain why as well as walk you through the Top 7 best-bang-for-your-bucks Airbnb in Phnom Penh to ensure you are at the best comfort in your trip.
Read more: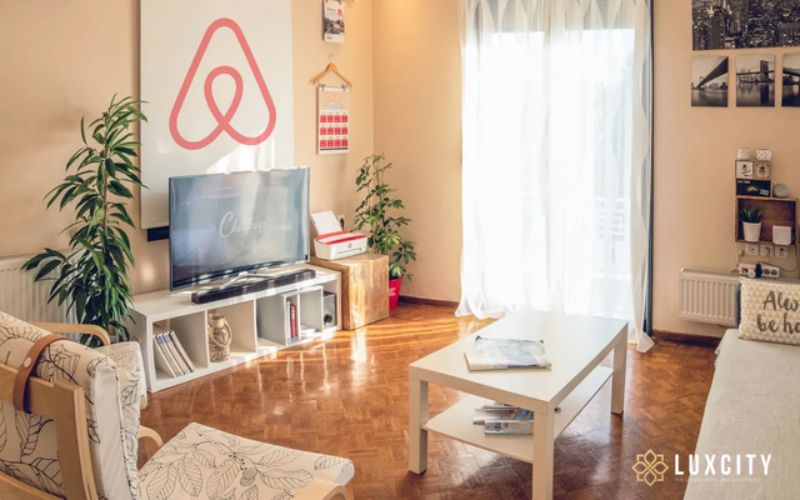 What is an Airbnb?
Airbnb (Air Bed and Breakfast) is a service that allows property owners to rent out their spaces to travellers looking for a place to stay. Travellers can rent a room for a group, a shared room with private rooms, or the entire property for themselves.
Airbnb does not own any real estate. It acts as a middleman between those looking to rent space and those looking to rent space. Creating an account on Airbnb is free and straightforward. You enter your name, email address, birthday, and password to do so. Additionally, Airbnb requests that you agree to treat everyone equally, regardless of race, religion, gender, or other factors. Your account will be activated once you agree. You can also sign up using your Facebook or Google account.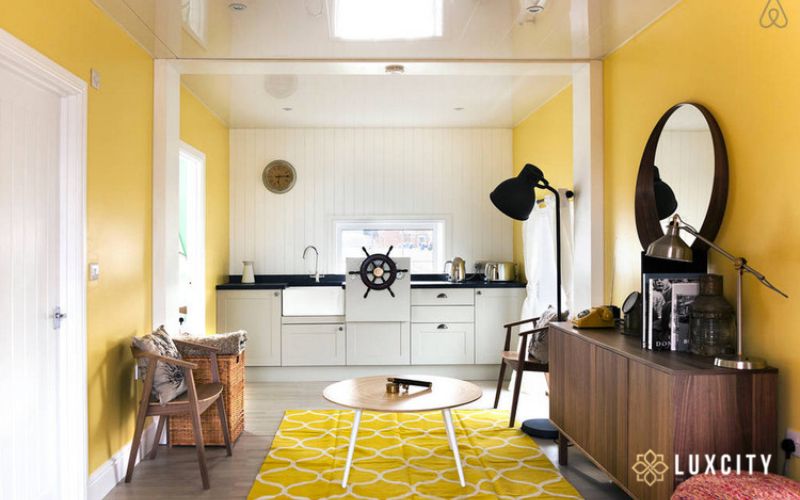 5 Great Airbnb Advantages Over Hotels
A Local Experience
When you rent an Airbnb, you can stay in a local neighbourhood, gain insider knowledge about your destination, see your destination through the eyes of a local, and get a glimpse of how locals live. Dine where the locals eat to feel more connected to the place you're visiting, venture off the beaten path, converse, and have fun with a local. There's no reason to settle for a cookie-cutter hotel experience when you can opt for something more local and authentic.
More space for a lower cost
When it comes to Airbnb, you always go with the option of having the entire place to yourself. When you book an entire room, you usually buy yourself more space. If you're travelling with more than two people, most hotels in Phnom Penh require you to book a suite or two rooms. That can be costly! An Airbnb with a separate bedroom, a central location, and a balcony overlooking the streets of Phnom Penh for roughly half the price of the hotels!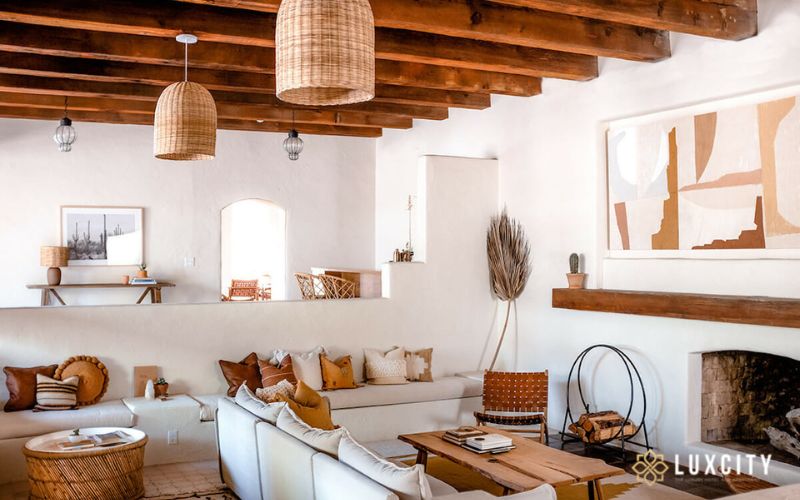 Amenities
When it comes to booking an entire place on Airbnb, the amenities that are included can be invaluable. It's fantastic to have a full kitchen at your disposal! If you want to have a meal or two, it's a great way to save money. Breakfast, in particular. You can go to the market and buy water, wine, snacks, and more wine. In addition, most have a washer and dryer. If you have younger children or don't want to bring home a pile of dirty laundry, this may come in handy.
Airbnb has your back
It's understandable that some people would be hesitant to rent an Airbnb from someone they don't know. However, Airbnb does an excellent job of mitigating safety concerns and risks by incorporating the following features.
Verified IDs: Hosts must provide identification to Airbnb to be verified. Hosts can also validate their identity by providing proof of their email address, phone number, driver's license, and even social media accounts.
Reviews: Because neither the host nor the guest sees each other's reviews until both are posted, reviews are a great way to get a sense of a listing and the host's reputation. This allows the guest and host to provide honest feedback without feeling pressured to please the other party.
Messaging: Message the host to learn more about them beyond their profile and reviews. You can message a host without booking the rental space on Airbnb. All of your questions will be answered by a good Airbnb host.
24/7 Support: Airbnb has a 24-hour hotline that can serve as a safety net if something goes wrong during your stay.
Secure Payment Platform: You don't have to worry about strangers accessing your personal information because all payments are processed through the Airbnb system. Furthermore, the host is not compensated until 24 hours after your arrival.
Verified Photos: Verified listing photos demonstrate that an Airbnb photographer has personally visited the listing and photographed the rental space. That way, you know you'll be staying somewhere that looks exactly like the pictures.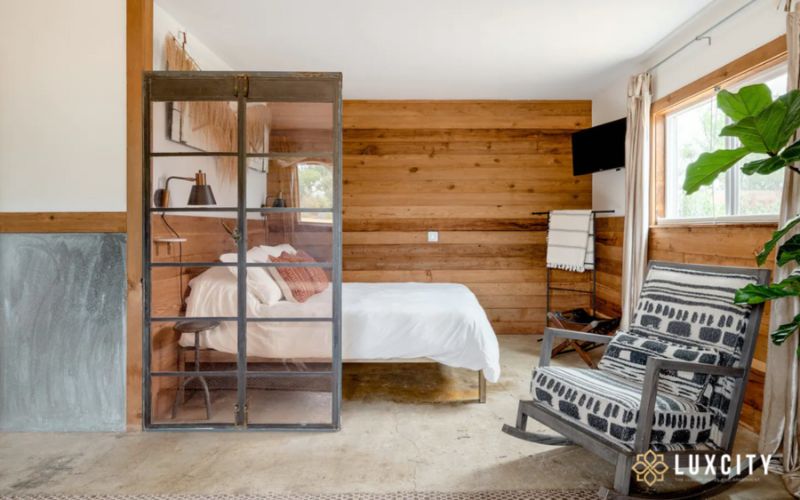 A Place to Call Home
No matter how hard a hotel tries to make those grey-painted walls, and dull-looking rooms cosy and homey, the hotel smell and synthetic vibe will remain. Most Airbnb rentals provide a cosy and homey atmosphere, making you feel right at home.
Top 7 best-bang-for-your-bucks Airbnb in Phnom Penh
M residence is a modern apartment unit in the heart of Phnom Penh, BKK 1, with a splendid view from the balcony. It is located a short distance from Independence Monument, Royal Palace, and National Museum and conveniently nearby local eateries. As an M Residence guest, you will have access to Free Service, 5 floors Parking, Daily Cleaning, 24h Support, and premium amenities such as a sky bar, gym, infinity pool, bath set and kitchenware. If you plan to visit Phnom Penh's iconic tourist spots, M Residence is perfect. This location is within walking distance of the Independence Monument (400 m), Naga World (900 m), and Toul Sleng Genocide Museum (1 km).
Welcome to MIN Home. If you are looking for a stylish and peaceful place to stay overnight after a tiring touring or working day but still able to witness local Khmer lifestyles ..., congratulations, you are led to the right listing. MIN Home is located in an old villa with 4 separate private apartments upstairs surrounded by beautiful flowers and green plants. 3-4 minutes walk to Tuol Sleng Museum, 10 minutes walk to Russian Market, the place is in a busy and interesting neighbourhood with local restaurants, coffee shops, mini marts ... and especially nearby a local market for you to experience Khmer market culture which is, in my opinion, necessary for a trip to an Asian country like Cambodia. Walk up to an easy and not steep stair, MIN Home - Villa No 2 is on your right hand. It is a huge apartment with a comfy bed overlooking a nice balcony that relaxes you. Although influenced by minimalism, the apt's facilities still reach their full functions. I bet our lighting and stylish design with concrete will bring you comfort like at Home.
Super Cool Loft bed Private rooms - shared apartment in a newly renovated space with the perfect location for exploring the city on foot with restaurants and city highlights nearby. This beautifully furnished and decorated 1 bedroom comes with a private room with an additional sofa bed, shared bathrooms, a spacious shared kitchen area with full home amenities, and a dining table. Guest access: located on 1st floor with a clean and spacious access way, 1 double bed size + Sofa bed, LED TV with cable & high-speed internet, fully equipped kitchen with plates, cups, stove, and utensils if you'd like to cook your meal. (Market is a few steps away)
Enjoy a luxury experience in this unique 1BR apartment centrally located in downtown Phnom Penh! The space is close to plenty of historical sites, restaurants, cafes, shops & bars! Relax with incredible views of the city from the balcony, or enjoy the rooftop 360 pool & gym! Free breakfast and free WiFi are included. Whether you're here to relax, work, or vacation, this apartment is close to everywhere you want to be and a perfect place for professionals, solo travellers, or city explorers! The space is located in downtown Phnom Penh and close to many historic attractions such as Independence Monument (600 m), Royal Palace and Cambodia National Museum (1.6km), Tuol Sleng Genocide Museum (1.4 km) and the Historical Killing Fields (20-30 mins drive) to name a few. Additionally, the area has many restaurants, bars, cafes, and coffee shops for you to explore! Conveniently located near the main road, this apartment is situated near everywhere you want to be!
Located in the Best Area in Phnom Penh, you will get access to popular places such as Royal Palace, Riverside, Local Markets, Shopping malls (AEON/Soho Mall) & Naga Casino (1 min walk away). The rooms are fully furnished with amenities, a washer/dryer & ironing set, TV &, etc, and the kitchen is fully set up with a cooking & dining set. Amazing facilities include an infinity pool, an indoor gym, and daily cleaning. The apartment is located on the high floor with a private balcony link to the living room to enjoy the amazing & beautiful city/river view).
This room is not really big, but they have a decoration to be modern. Big glass door toilet, got a hot shower. The room has a king-size bed, Air-con TV, and a small refrigerator, and This room has a private balcony. You will experience the local community and stay in a great neighbourhood in the heart of town close to the Tul Sleng Genocide museum (S21), the famous Russian Market, restaurants, the temple, local culture, the Spa, and the Massage. Everyone who lives or has lived there will tell you the same. Stay here for experienced travellers who want a real taste of the city away from the disgusting confines of Riverside and Street 51. You can catch a moto to those areas for $1.50 tuk tuk about $3.
The 63 apartment is located in the city centre of Phnom Penh within walking distance to the Independence Monument, Royal Palace, National Museum, Coffee Shop, and Restaurants. The apartment is situated on the 2nd-floor stair walk, it's covered 50 sqm comfortable for 2 peoples stay. We're providing nice comfy furniture: A soft mattress, a Smart tv with a magic remote, and a large couch. If you are looking for an authentic local experience but with style and comfort, our home is the place for you! The apartment is a renovated townhouse located on the 2nd floor back of the building. It's across a small local market in a very convenient area.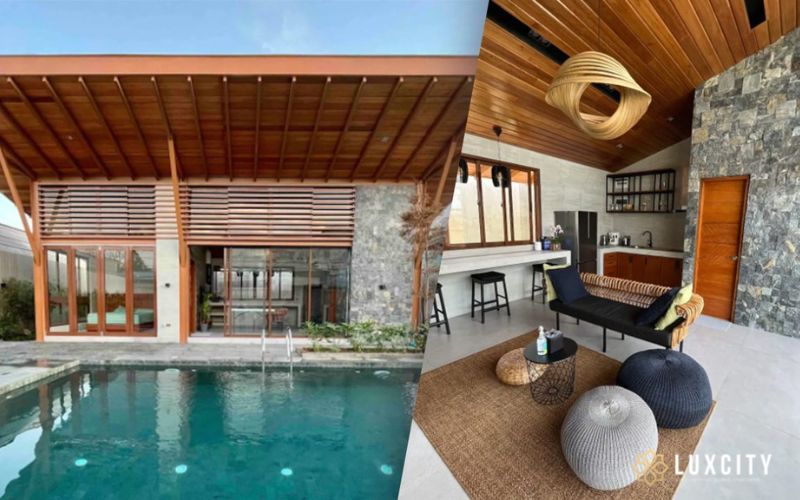 Airbnb is an excellent choice for a wide range of travellers. Airbnb is a great option if you want to find a place to stay that is less expensive than a hotel or if you want to find an Airbnb that is close to the attractions that you want to visit. This flexibility makes Airbnb a great option for people who want to experience different things while they are on vacation. With so many advantages, we can't say enough about Airbnb and how great it can be for your travels. Don't believe us? Give it a try, and we bet you won't regret it! And if you are still in the planning stage for your trip, don't forget to check out our ultimate packing list for suggestions on what to pack for your next adventure.