2022-11-08
Top 7 Cheapest 2-Star Hotels Near You in Phnom Penh that Best Suites your Travel Budget
The Travel Hack is about affordable luxury, which means cutting back on one aspect of travel and splurging on another. So, when it comes to planning a trip, each traveller has a unique travel style that reflects their personality, and as a result, people explore Phnom Penh in the manner that best suits them. Some people might conserve money on hotels and splurge on other forms of amusement, and vice versa. So if you are in the first group and do not want a well-equipped luxury facilities holiday but rather choose comfort over everything and want to be just "home" away from home, then 2-star hotels will perfectly meet your demands. Let us show you some of the best and cheapest 2-star hotels in Phnom Penh for you to choose from!
Learn more: Top 10 Best 3-Star Hotels Near You in Phnom Penh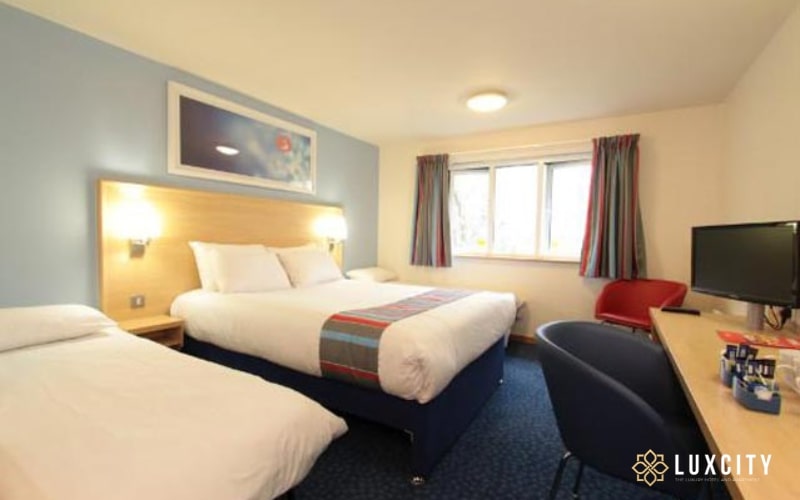 What is a 2-Star Hotel?
A two-star hotel provides the bare necessities of a bed and a bathroom in each room, as well as some restricted extras such as a television, phone, and closet. There may also be a 24-hour front desk, daily housekeeping, and a self-service eating option, such as a continental breakfast, at the hotel.
Two-star hotels are frequently part of a bigger chain and can be found in various locales. These hotels are designed for passing through passengers and will be placed just off major interstate exits. They may even provide reward points as part of loyalty programmes for frequent travellers.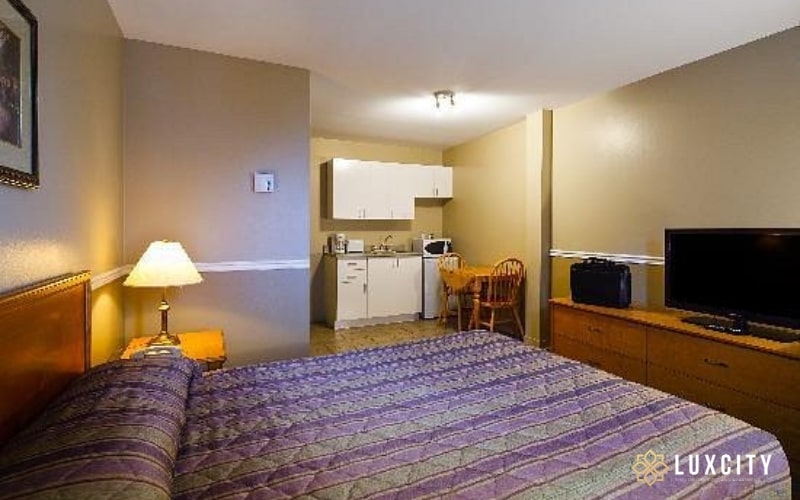 What Facilities Can You Expect At a 2-Star Hotel?
In-room television and phone
Clothing racks or closet
Self-serve dining and snacks
Daily housekeeping
24-hours reception desk
Free Wi-Fi.
What's the Difference between 1-Star and 2-Star Hotel?
The distinction between a 1-star hotel and a 2-star hotel is that 2-star hotels are part of a hotel brand chain, which means they are more well-known and have more customer reviews. They are typically offered in several locations so that consumers know what to expect every time they stay at a hotel with that name and can locate the same hotel in other convenient sections of the country or worldwide. On the other hand, one-star hotels typically have only one location and are independently owned.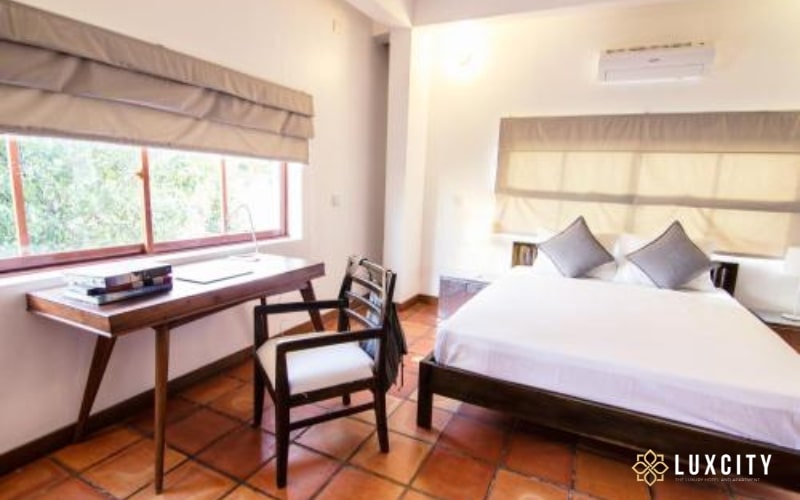 While 1-star hotels offer bare necessities, at 2-star ones, you can have more benefits such as:
Affordable
Accommodations that are comfortable
Brand recognition is included.
Options for dining
Loyalty schemes
A short diversion off the freeways.
Best and Cheapest 2-Star Hotels Near You in Phnom Penh that Best Suites your Travel Budget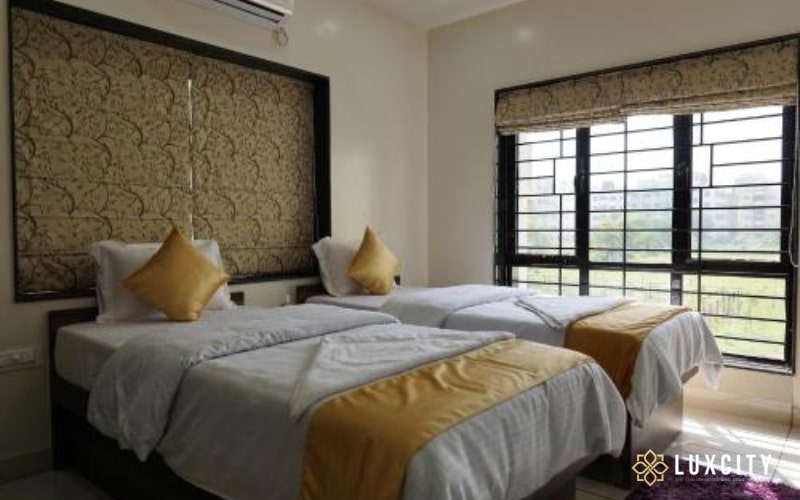 YK Art House
YK Art House, a small hotel in Phnom Penh, is your special hideaway while travelling through Cambodia's capital. After a day exploring this bustling city, you can retreat to an oasis of tranquillity and friendliness. You'll enjoy our secluded setting, clean accommodation, and amenities such as a swimming pool, art gallery, pool table, and bar. The rooms are decorated simply and practically, with a desk in each room and good Wifi. Your stay supports Seametrey Children's Village, located an hour away from Phnom Penh.
Velkommen Guesthouse
Velkommen Guesthouse features a 24-hour front desk, express check-in, and check-out, and baggage storage, to help make your stay more enjoyable. The property also boasts a lounge. If you are driving to Velkommen Guesthouse Hotel, free public parking is available nearby. If you're looking for things to do, you can check out Royal Palace (0.5 mi) or Cambodia Post Office (0.4 mi), which are popular attractions amongst tourists, and they are all within walking distance. Velkommen Guesthouse puts the best of Phnom Penh at your fingertips, making your stay both relaxing and enjoyable.
Read more: https://luxcity.com/blog/guest-house-in-phnom-penh
Ostro Hotel
Ostrol Hotel is a brand new establishment, recently renovated in 2019 to bring it up to modern hotel styling. Situated in the bustling heart of Phnom Penh, the capital city of Cambodia, Ostro Hotel features modern and luxurious rooms at an affordable price. Choose from our smaller Solo Traveler for luxury on a budget to our premium balcony twin rooms. Located above 130 Gastro Pub, the hotel offers some of the best food options in town!
Features:
Newly renovated hotel with modern rooms, offering luxury styling, private bathrooms, and air conditioning at an affordable price.
Breakfast is included, and long-term stays are available.
Check-in/out: 2 pm/12 pm
Rooms: 32.
Suite Home Boutique Hotel
Located directly behind the Royal Palace within walking distance to the National Museum, Riverside and lively street 240 consists of a shopping and dining area right in the city's centre. A newly open hotel with 10 suite rooms offers you good service and a comfortable stay with a flat-screen 32" TV, safety box, writing table, refrigerator, hot water, and free Wifi in the room.
One Up - Banana Hotel
They have 13 great rooms, of which 2 have a private balcony, and 2 are "suites" on our beautiful rooftop. All our rooms feature Mini Bar, Air Conditioning, In-room WiFi, 32" LCD TV, Kitchenette with fridge, Kettle Tea and coffee in the room, a Walk-in shower with hot water, Daily cleaning service, 24-hour security and an hour reception desk. 1 UP Hotel was founded 6 years ago, and since then, they have been topping the TA ranking in our category for Outstanding Customer Service and their unbeaten value-for-money offer.
Sla Boutique Hostel
Sla Boutique Hostel is a modern hostel nestled conveniently in the centre of Phnom Penh city that offers travellers a place to unwind and meet people in a community environment that is clean, friendly, and affordable. Although our street is nice and quiet, it's just one block away from a vibrant neighbourhood filled with restaurants, clubs, street food vendors, and bars. It is also close to the city's major attractions. We at Sla take pride in our cleanliness. Our hostel offers four different types of rooms, all modern-day styles, totaling 48 beds.
There are 1) girl dorm rooms 2) boy dorm rooms 3) co-ed dorm rooms, and 4) private double rooms with shared bathrooms. All rooms have air conditioning, a hot water shower, personal lockers, bed curtains, bed lights, and cabinets. We have 24-hour front desk services, TV, and free WI-Fi in the communal area. Our kitchen has a gas stove, microwave, refrigerator, and cookware.
Prantara Heritage Suites
Prantara Heritage Suites is a budget boutique hotel offering sleek, old-world grandeur in a converted 1950's colonial mansion located in central Phnom Penh City close to the Royal Palace and The Buddhist Temple Preah Vihear Preah Keo Morakot.
Read more: Top 10 Best Boutique Hotels in Phnom Penh [Recommend]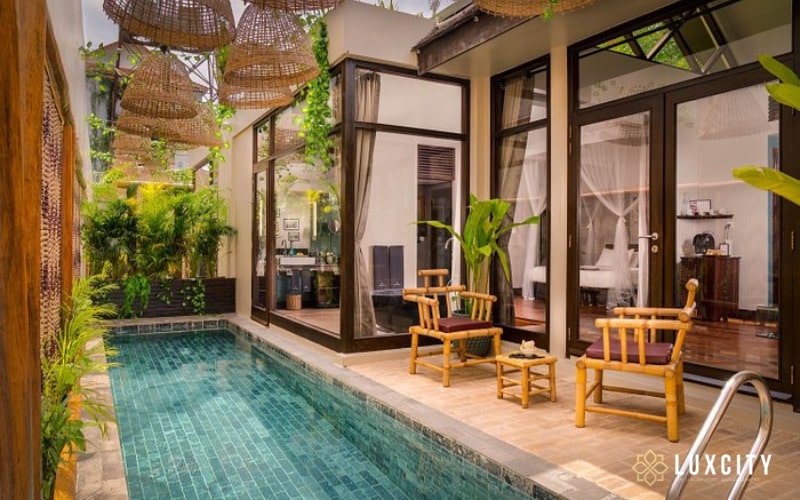 For some, the term "budget travel" conjures up images of filthy facilities, bugs, and stomach problems caused by bad cuisine. However, as Phnom Penh's tourism develops, various accommodation options that suit everyone's travel style appear, and all you have to do is know where to look! The following is a list of the best 2-star hotels in your area of Phnom Penh, along with some suggestions on how to spend your time there without breaking the bank.
Are you ready to begin your adventure in this fascinating capital city? If you are interested in more travel hacks and tricks, jump in with us right now!