2022-07-08
Top 5 Romantic Restaurants in Phnom Penh for a Cozy Night Out with Your Date
When looking for a romantic restaurant in Phnom Penh, keywords like "cozy", "intimate," and "fancy" are the first ones to pop up in our minds. French and Italian are some of the most popular cuisines to give your loved one a happy feast and call it a day on a high note.
Here in Phnom Penh, French cuisine speaks the loudest, given a big influence from the last colonial era.
Well, this is true, but it doesn't mean you should limit yourself to French and French only. Parma ham, Canadian lobster, and Khmer organic slow-cooked pork knuckles are just as important to a memorable date night as the decor.
I know you're looking for the best restaurant in Phnom Penh to surprise your date because I was once there. So here I am, compiling my five favorite spots that are more than just a gorgeous dining space.
Learn More:
Do Forni
Who's here for some Italian cuisine? Do Forni is one of the best Italian restaurants in Phnom Penh, dishing up some mouth-watering Parma ham and beef carpaccio I've ever seen.
You never go wrong with Italian and French cuisines when going out on a date (if you pick the right place). So yeah, on any given breezy night, you'll see couples and families flocking to Do Forni to soak in its intimate setting by an open kitchen on the wooden floor.
Do Forni is fancy, which means you've gotta prepare a generous budget for the high service charge. But I'll ensure you – it's all worth it!
Do Forni serves up freshly prepared Italian cuisines steeped in a traditional flare with a modern twist. The chef's crafted menu is a world-class surprise. But don't forget to have yourself pasta with tantalizing blue river prawns, Parma ham, and Canadian lobster as well.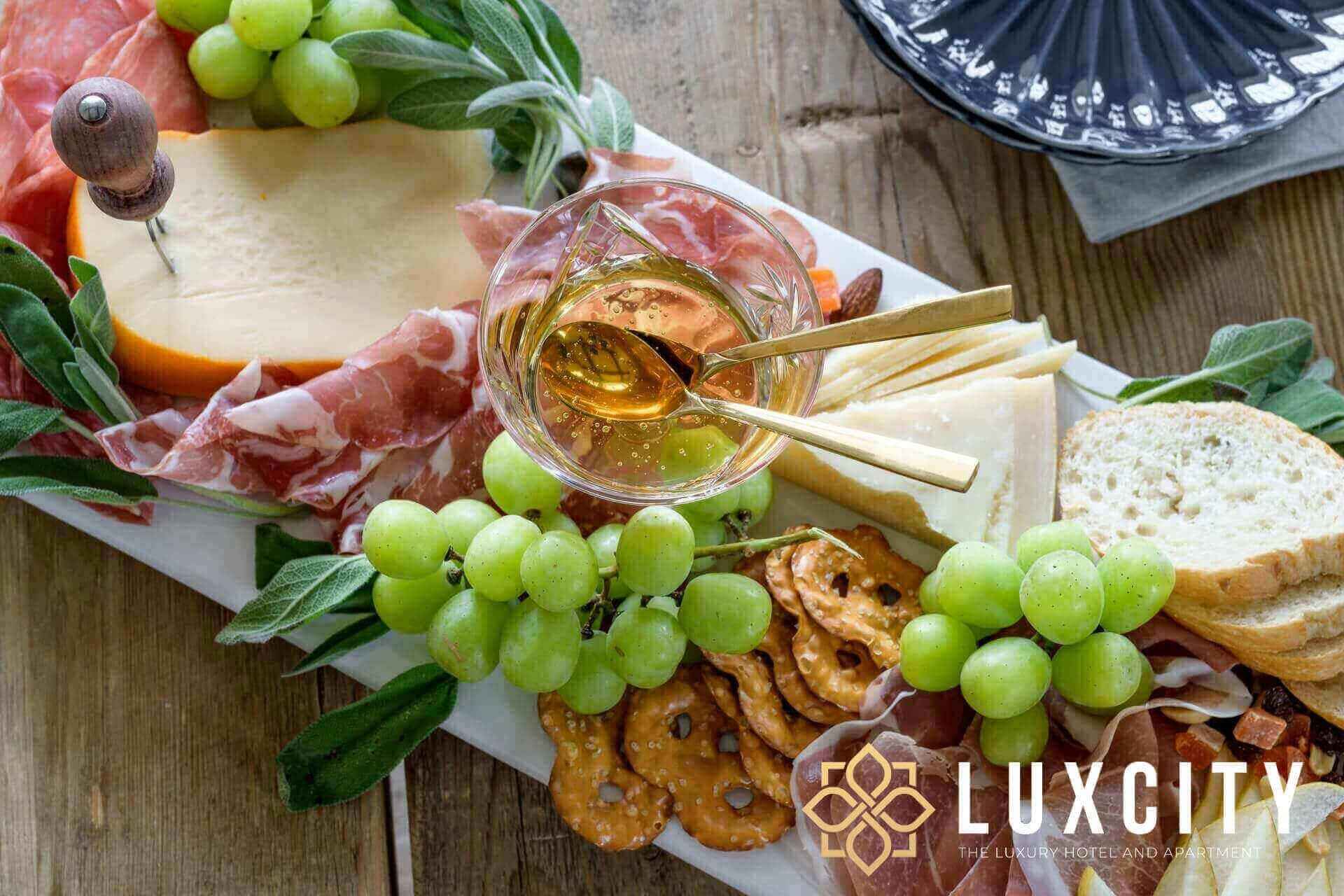 If I come with my little ones, I'll surely let them have pizzas. You can't go wrong with Italian pizza. And when it comes to traditional Italian pizzas, you know they will have them baked in a real wood oven, do you? I love how they throw in so many creative toppings, which are about to spoil you with choice.
Or in case you're looking to have something more on the fancy side, then don't overlook their choices of foie gras, mixed seafood, homemade potato gnocchi, and salmon carpaccio. At the end of the night, no Italian food is complete without a bottle of fine wine. Choose one from over 60 fine bottles in the cellar to cap off your night on a high note.
Bouchon Wine Bar
Enchanting Mirasol Aguila on vocals, Greygoose Vodka on hand, and delightful Welsh Rarebit served in a charming colonial house, is there anything better than a date night like this? Bouchon Wine Bar is a stellar spot to surprise your significant other in Phnom Penh.
I love Bouchon because it's a very happening restaurant. The house is usually full at night, especially towards the weekend or even on a busy Wednesday. Live bands playing nostalgic songs by schedule, adding a great charm to your date night. According to the manager, they have Western songs on Wednesdays and Khmer on Fridays. And if you don't want to be left standing by waiting on your seat, make sure to hit it up for a reservation.
There's one rule I always adhere to whenever I'm out searching for a romantic restaurant: if they have a stellar French wine collection, then they'll have me. The wine and liquor collection here is insanely cool. It's imported only by the owner and is updated regularly.
You can order a Chateau Grave la Cour 2014 if both of you drink, and pair it with a serving of Ginormous Beef Flank for the main course. Alternatively, you can get some Muscadet White to enhance the flavor profile of their Half Chicken Stuffed Roasted. Hmmm, ultimate yum!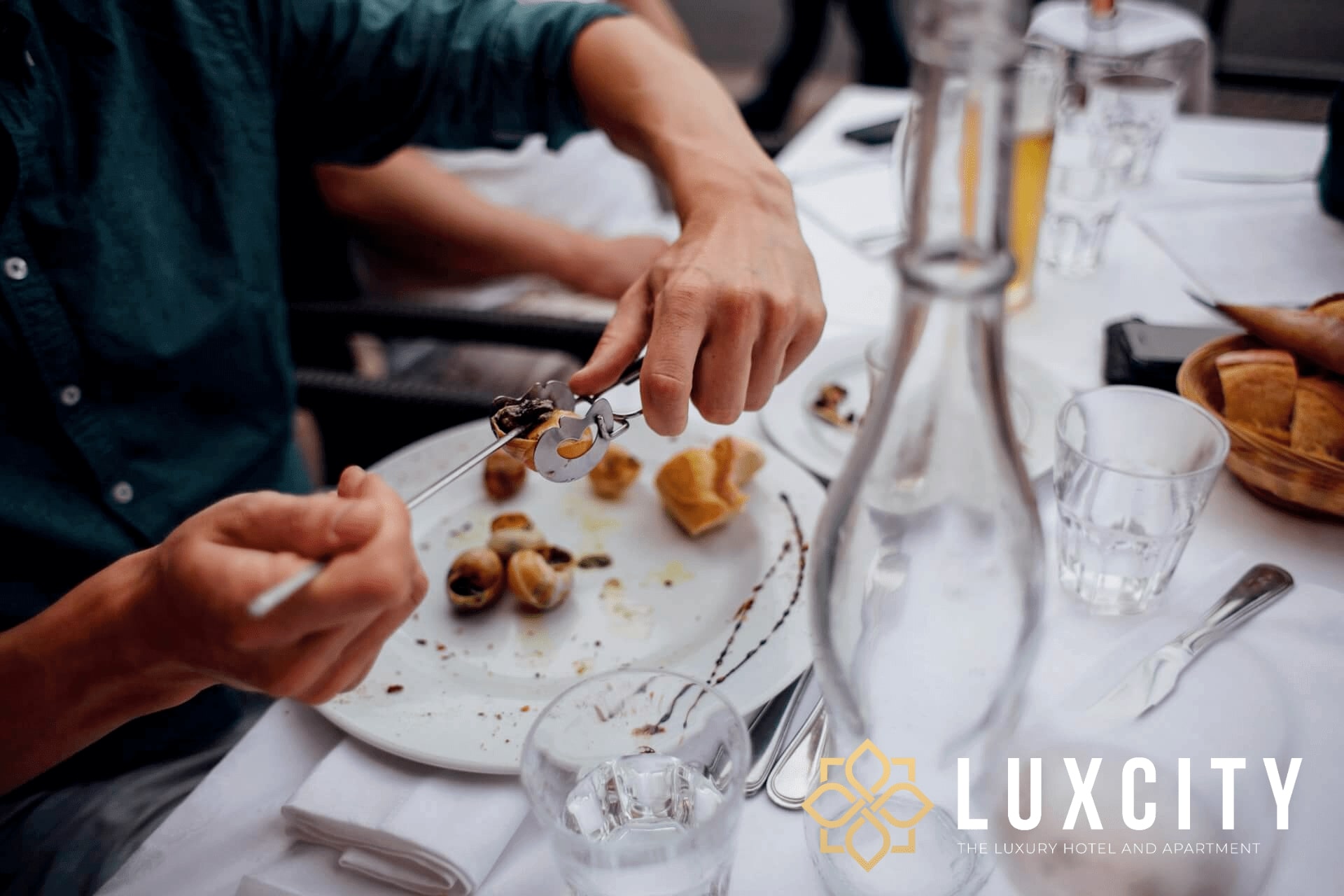 Now talking about the feel of the place, I'm sure you'll be hooked! I Iove the outdoor setting with the terrace and a lush garden. Even the original tiles arranged around the trees in the front yard are so cute on their own. If you prefer somewhere indoor when it rains outside, head upstairs and find a seat by a central bar.
La Pergola
Call it a Michelin caliber because La Pergola is too good to be true. I love how the historical building makes the dining experience a whole lot better. Sharing a drool-worthy dinner with your spouse in the heart of a 100-year-old building is a blissful experience.
The atmosphere is so inviting, especially the collection of paintings on the wall. If you don't want to go for their collection of crafted cocktails, then smoothies are also available if you are on a diet.
Whenever I drop by, I usually choose the downstairs space on the bar.
La Pergola is part of the Plantation Urban Resort & Spa, a boutique hotel full of greens and personality. There is a big pond smack dab in the core of the restaurant, leaving you chilled and at peace on a hot, humid day in Phnom Penh.
Chef Olivier Guillon, the star behind the busy space at La Pergola, is consistently pleasing his diners with a medley of color and passion. He has some of the best Sea Bass and Lamb, perfectly marinated and well cooked. And just like other romantic restaurants, this fine-dining hole cannot go without its collection of fine wines. Even though the dishes are eye candies on their own, I like to mash it up with wine just to inspire my palate even more and bring out the full potential of the food.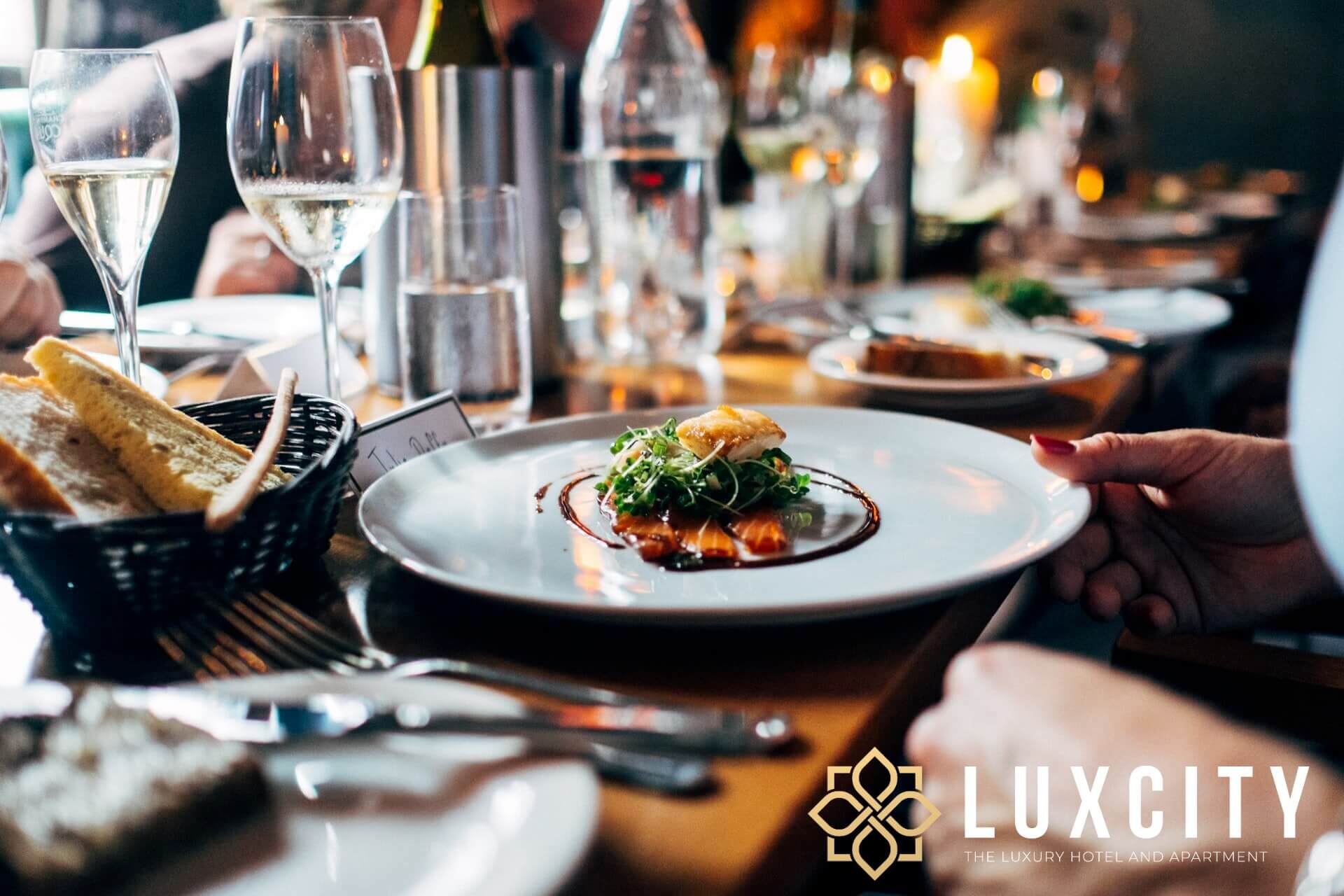 The main concept of La Pergola cuisine is everything French-related. However, you will see a beautiful Khmer twist with local spices and herbs for an unforgettable culinary experience.
1995 Atmosphére Bistrot
Next up is 1995 Atmosphére Bistrot, another stellar French restaurant on the lower end of the price spectrum. I know I've been talking a lot about French food in Phnom Penh. But at the end of the day, the French inspiration in this capital city is a significant slice of its history pie, isn't it?
1995 Atmosphére Bistrot has an excellent location, only 50 meters away from the Independence Monument, right on the bustling Norodom Boulevard. This means you don't have to travel further afield to find great food because it's right in your foot step when you're here exploring the downtown core of Phnom Penh. This compact space indoor is smoking-free but those who smoke can head out to the designated areas.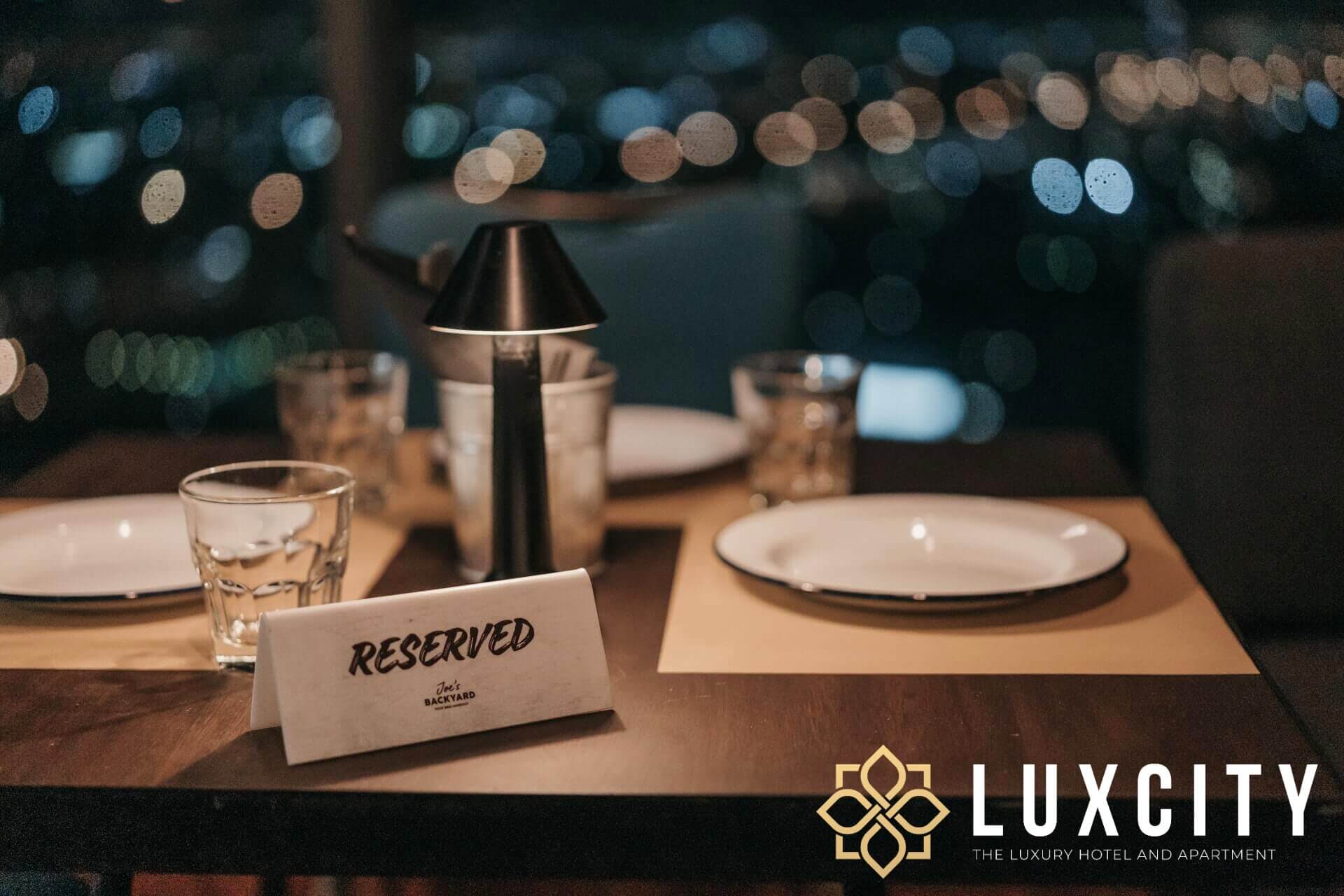 The chefs at 1995 Atmosphére Bistrot are proud of their foie gras, snails, and hareng pomme à l'huile so much that they put a lot of effort and love into their masterpieces. When you enjoy each bite, you'll instantly feel the love for cooking that warms your heart and inspires your palate.
Other than these brilliant dishes, I highly recommend the smoked salmon salad or chicken liver salad for starters. Then move on with a generous and delicious serving of pan-fried barracuda with caper butter sauce for the main course. And don't forget to order a chilled bottle of rosé wine to pair with the food.
1995 Atmosphére Bistrot has been going strong for decades and it shows no sign of putting its quality on pause. Some repeated customers reported that they have been dining on and off for some 17 years.
Mealea Restaurant
Save the best for last – and by "the best", I'm talking about the best fine-dining Khmer restaurant in Phnom Penh. Italian and French food are wonderful, but traditional Khmer cuisine with an innovative twist also speaks a thousand words.
The building itself is 8-decade-old, steeped in a perfect French colonial design. On the website, it states that the building once served as the headquarter for the commander of the French army in Cambodia before it was owned by one of the country's leading politicians, the late Chea Sim.
I can't stress enough how gorgeous the front courtyard is. The moment I stepped in, it seemed as if I was transported to Phnom Penh of the 50s, with a beautiful French-inspired fence on the outside and lots of trees on the inside.
Mealea never disappoints. Its curated menu presentation is on point. I love to chill out under its flora-packed veranda overlooking the pool. But many people also like to spend time with a cocktail on the sky bar watching the sunset.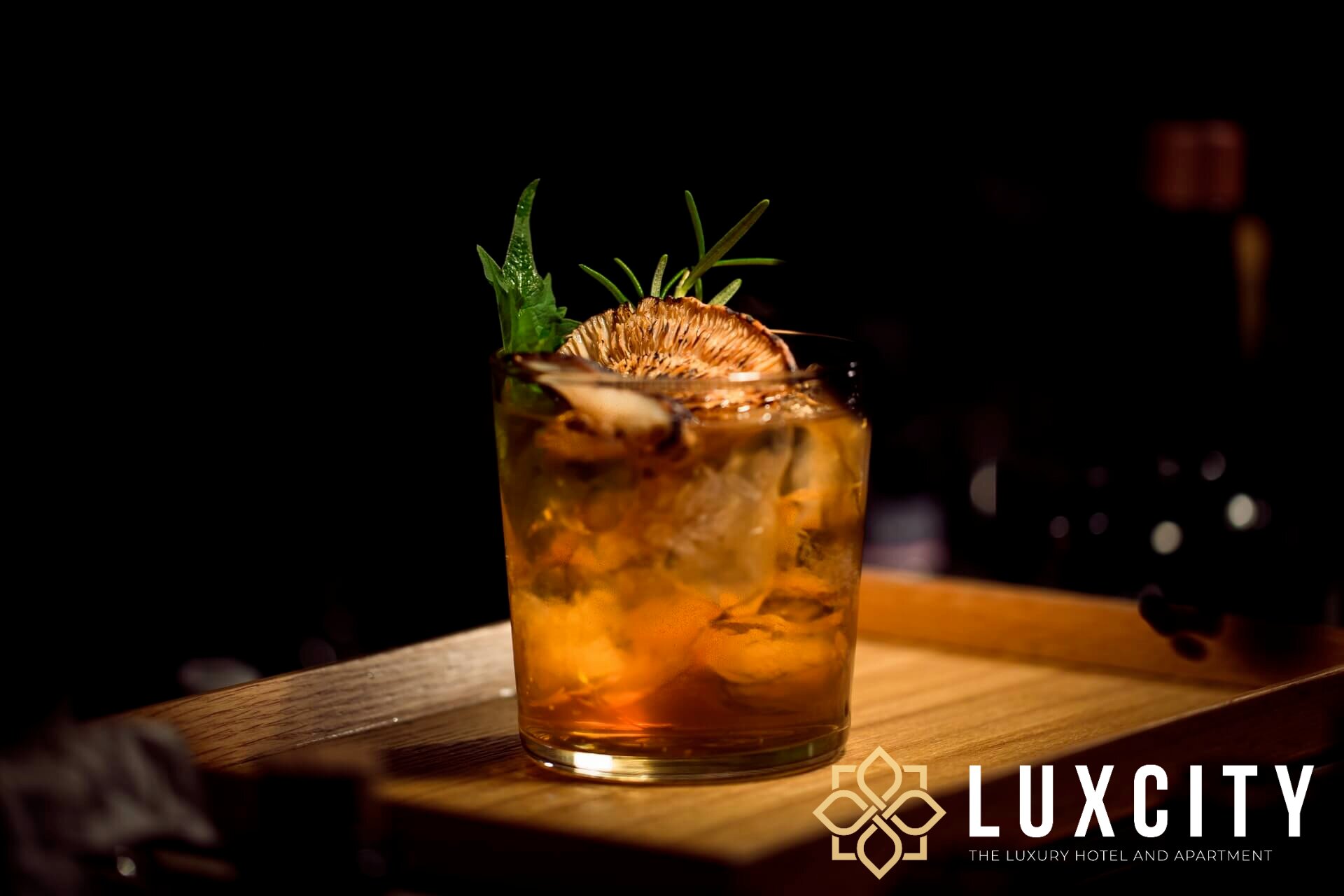 The indoor space is cozy and well-lit, especially at the corner seating next to a gallery full of pictures of the old days. Comparing the inner and outer space, I personally love the outdoor setting and the garden. As long as it's not raining, the dazzling ambiance out there is a dreamy place to be in. The lush tropical trees cuddle you for a good meal while you're waiting for the chef and his team to prepare a culinary journey across Asia for you.
The must-have here is definitely the cold cuts platter. Waiting for it to be delivered while sipping on some pre-dinner drinks is such an amusing experience to start your date night.
Read more travel articles in Cambodia and inspiration from Luxcity.com.