2022-06-02
What is required to have conference facilities in a hotel?
Organizing a conference does not appear to be too difficult if you have all of the following amenities to support it. You may have completed the time-consuming task of planning corporate events and selecting venues, but the planning process does not end there. Many details must be addressed. However, the requirements of a meeting room differ slightly from those of other parties. A good hall is the interpretation of many terms sought by customers. To ensure you've chosen the best venue, read Luxcity's article below to learn what's required for hotel conference facilities.
Learn more: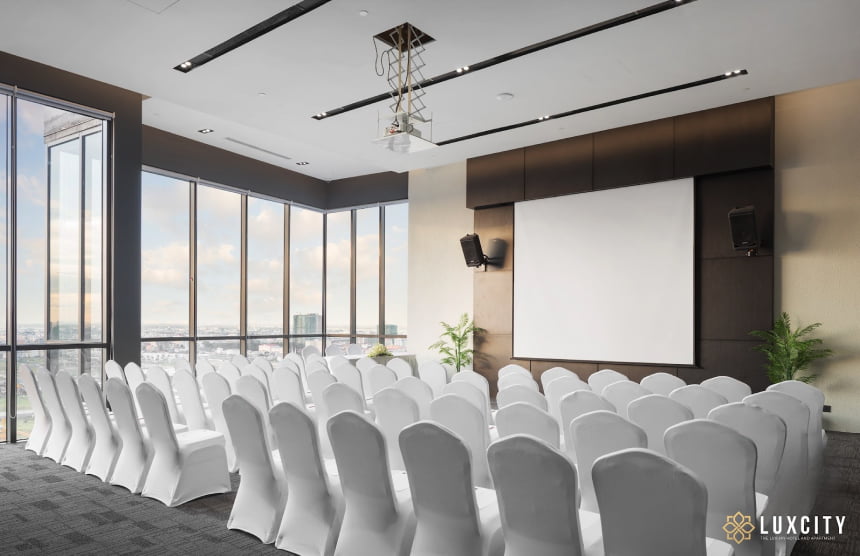 What are the conference facilities in a hotel?
The venue is large enough to control the expected crowd of your conference. You cannot let your guests suffocate within a small meeting room. Just look around for the perfect layout and discuss its capacity with the venue manager. It should be able to provide you with flexible seating arrangements. Maybe the pre-settable arrangement of classroom style is not what you require. Thus, discuss its flexibility before confirming your reservations.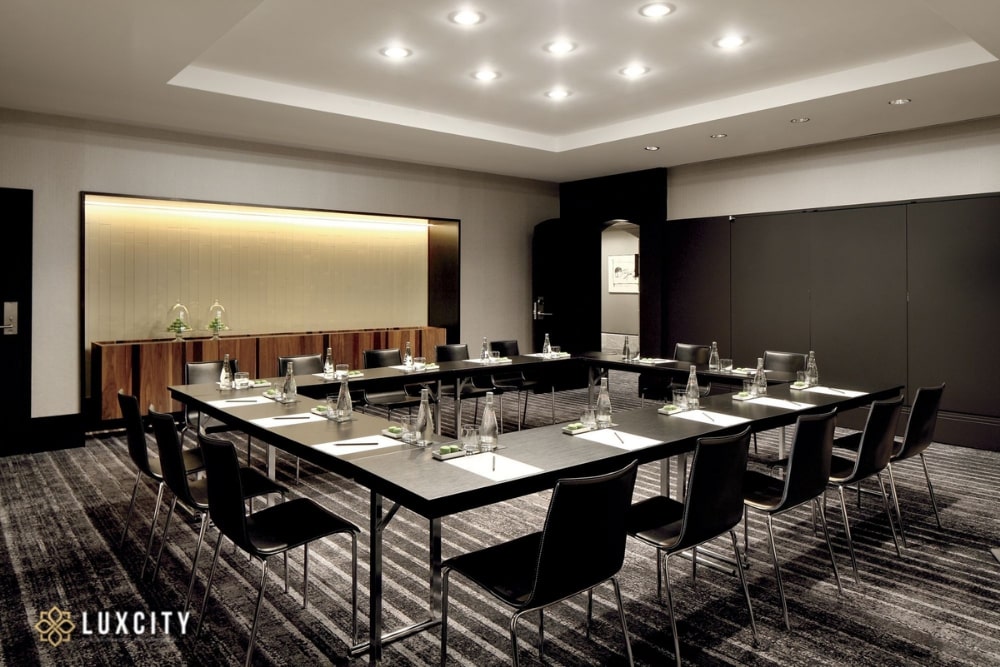 It should be a walled structure rather than a glass one. When you have to give out presentations or speeches, these activities are performed better when you are within a walled or wooden structure. Glass structures create a distraction that should be at any cost. It should be a quiet setting. A cacophony of sounds will create disturbance in your meeting. Moreover, you won't be able to communicate well if a continuous raucous sound is penetrating your meeting room.
No need to look for beautiful backdrops while you are looking for the conference room. Just keep a check on the technical installations that are necessary for your event.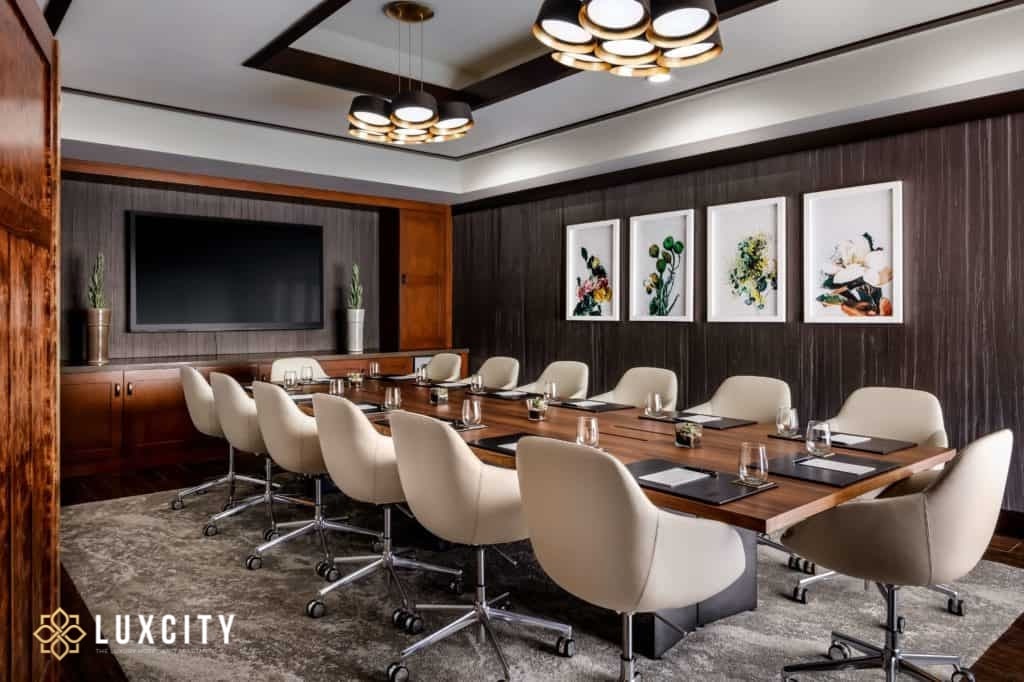 What is needed for conference facilities in hotels?
SmartBoard/ Projection Screen
When choosing a venue for the conference, make sure that the room is installed with a whiteboard and projection screen that has a multi-touch feature, and mouse-hover functionality that can be used by multiple users at a time.
This would bring out more interaction in the meeting and the members could work out flexibly. What more? It could also be connected with a printer to print a hand-out of the session to the participants in real time.
WIFI
This is a requirement for conferences of this age. The high-speed connection and bandwidth will allow multiple users to work alongside during the meeting.
Now browse the net and surf for important things on the internet with the Wi-Fi facilities provided by them.
Good quality Audio Equipment
A surround sound speaker system, and microphone,... are among the list fundamentals while you are organizing a conference. For the smooth conduct of your meeting, you need to be able to communicate precisely with your attendees.
And if yours is a conference of 100 people, then a good audio system is required to reach every member. Just have a thorough checking of the equipment before initiating your session.
A Proper Seating Arrangement
There are several types of seating arrangements that can be set up as per the members of your meeting. Whether you want a U-shape setup, Boardroom-style seating, Hollow Square, or a classroom-style arrangement, it all depends on the type of conference it is. But a table is a must.
Thus, as one of the unique ideas of corporate events chooses a chair-table seating plan according to the nature of the meeting. A simple meet and greet can happen within a U-shaped arrangement but a classroom style would be better when organizing a workshop. Decide on the type and plan your seating layout with the venue manager.
Video Conferencing System
It might be possible that you are compelled to make some international calls. Thus, a video conference is due in such situations wherein you have to converse with the person online. This is mostly a preferred mode of communication for most companies who want to cut down the travel cost.
Make a connection where you could have full access to the internet while your conference is going in full flow. This will give you immense flexibility during the meeting session. Make sure that such an arrangement is available within the venue.
Digital Projectors
Projectors have seen an update since their evolution and these days rather than using the traditional Fresnel lens to project the image on your laptop or desktop, it uses video cameras to give a 3D image of the documents or image making it easier for the participants to learn about the matter.
It should be at an Accessible Location
While out at the venue for the conference, be assured that its location is easily accessible from the airport or railway station since some of your members could be from outstation. Keeping convenience in mind, choose a venue that is easily reachable, recognizable, and has accommodation facilities if the need arises there.
Fully Air-conditioned
You cannot let your employees or members sweat over during the session! This would turn into poor planning. Make sure that the venue or meeting room that you have chosen is properly air-conditioned. Furthermore, the venue should have a supply backup facility in case of any mishap. Try to choose a room that is well-lit as well as well-ventilated. This would create a bright atmosphere even if it turns out to be a gloomy session.
Tea Room/Common Room
It is not humanly possible to attend a meeting for 6 hours at a stretch. Thus, during venue selection, it becomes important for you to check whether they have an adjoining break room where the delegates can relax and enjoy a brief tea time among themselves. This kind of refreshment is a requirement when choosing a venue. Your members will highly appreciate your efforts toward their comfort.
An Efficient Staff
Proper and diligent staff is always required while you are hosting a conference. The basic requirements of your members will be taken care of by the staff members at the venue. Choose the one who is experienced in handling such types of events.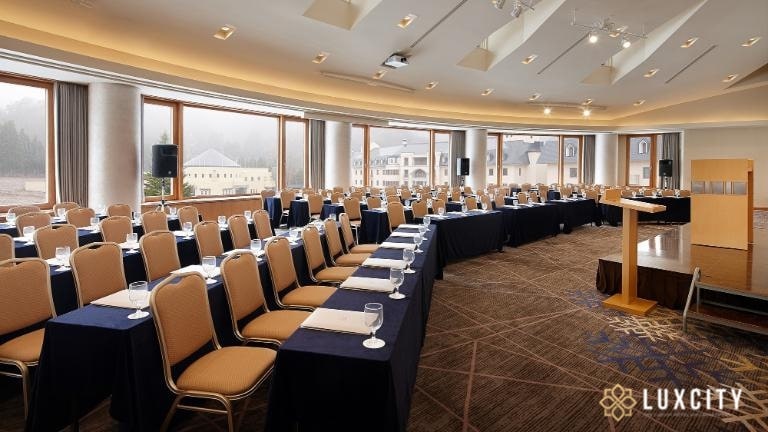 Benefits of conference facilities in the hotel
Help with Event Management
After holding numerous events of different types and sizes, The Events Team has become highly experienced with the ins and outs of meeting room rental. They can help you to avoid or manage any challenges you might run into during your conference, convention, or special event.
Friendly, Professional Staff
Most conference facilities require you to provide your staffing at every level. They offer on-site access to wait for staff, concierge, assistance, and much more.
Access to Meeting and Conference Must-Haves
Conference facilities can provide the necessary tables, chairs, podium, projector, or video equipment you might need to outfit the room perfect for your event. We will strive to accommodate your special requests.
An On-site Business Centre
They have an on-site business center that allows web access, print services, and basic office tools just in case you forgot something. Conference presenters and exhibitors will be especially grateful for this amenity.
A Convenient Lodging Option
Visiting attendees and speakers will have a convenient place to stay during a multi-day event. Blocks of rooms with reduced rates for large conferences can often be negotiated and reserved. Speak to one of our friendly Events Team members for further details.
Hotel Guest Amenities
Staying at the hotel which has conference facilities gives you access to the hotel's additional perks like access to a fitness facility, laundry services, and much more.
Access to Adelaide
Hosting your next meeting or conference at them offers access to the city's vibrant highlights as well as the central business district. There are plenty of entertainment, shopping, and restaurant options for attendees within walking distance.
On-Site Catering and Dining
A major benefit to hosting your conference or meeting at them is the convenience of our in-house restaurant and catering facilities, allowing for a convenient full-service experience. The hotel offers an award-winning restaurant and bar on the premises.
You get to Partner with a Pro
When renting a standalone conference facility, you're pretty much left on your own to figure out all details and logistics. Partnering with the hotel means you have access to insights, assistance, and advice related to your event on matters both large and small.
Plenty of Space and Options
The hotel offers a variety of meeting rooms in a range of styles and sizes. For example, some hotels in Phnom Penh have meeting rooms of varying sizes that can hold anywhere from 12 to 330 guests.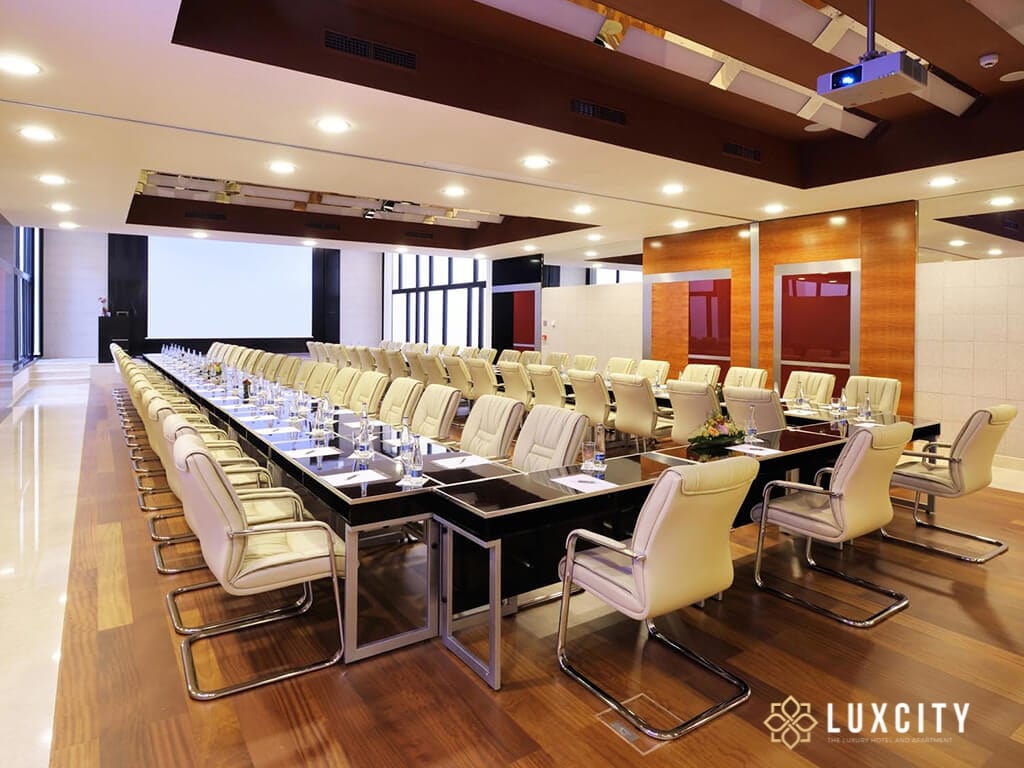 You've understood the meaning and importance of hotel conference facilities after reading this article, right? This appears to be a new wave, a new trend for hotel development now and in the future. This will undoubtedly attract a wider range of customers. If you have any questions, please leave your contact information and we will contact you with more specific advice.
Read more travel articles in Cambodia and inspiration from Luxcity.com.